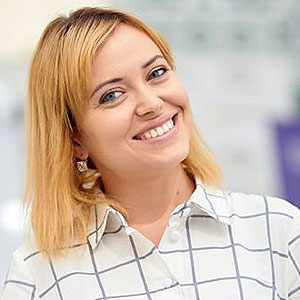 Executive Director of Ukrainian Venture Capital and Private Equity Association
Olga Afanasyeva - Executive Director of Ukrainian Venture Capital and Private Equity Association(UVCA), PhD in Finance, Changemaker New Europe100 rating (according to Financial Times, Google, Res Publica)
Olga was appointed as the Executive Director of Ukrainian Venture Capital and Private Equity Association (UVCA) in March 2016 and since than has contributed a great sense of personal devotion to the development of Ukrainian venture and business ecosystem.
Olga has got PhD degree on Finance at the Ukrainian banking academy of the National Bank of Ukraine, had been studying at University of Applied Sciences of the Deutsche Bundesbank, Academy of Capital Market Leaders at Lesław A. Paga Foundation (Poland). In 2015 she has been working at the Warsaw Stock Exchange.
Ms. Afanasyeva is author of more than 50 scientific papers, researchers (also some of them are in English), and 3 books on finance, investments and Banking.