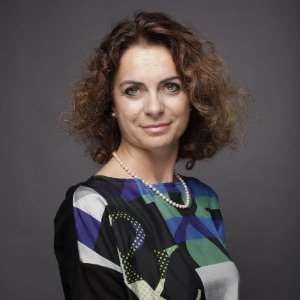 SME & Startup Advisor at IDP International Développement Partenariat
Alessandra is SME & Startup Advisor at IDP International Développement Partenariat, responsible for the Italian market in scouting the most innovative companies interested in funding under Horizon 2020. She manages the European design of candidate projects together with the international project team.
Alessandra is Founder & Board Member of BioPharma Network, a cultural association of managers and young talents in the pharmaceutical and biotech sector, with the aim of developing valuable networking, fostering innovation by sharing knowledge and supporting the development of its members.
She also helps organizations building and expanding their community of professionals, entrepreneurs, alumni and customers through innovative communication projects. Building and strengthening one's own community means: access to an unlimited number of resources, networking and business opportunities, learning and sharing, strengthening one's own personal or corporate brand, strengthening meaningful relationships.
Alessandra is mentor at Young Women Network and member of GammaDonna Association. She's also member of PWN - professional women network. She served as President the Alumni Association of MIB Trieste School of Management for three years (2015-2017).
Alessandra has been recently included in "150 Italian women in innovation, startup and digital", a list run by StartupItalia and she is also in the top10 list of Italian influencers in innovation field, in 2017.
Prior to this, Alessandra has several years of experience in ITC and consultancy industry in Italy and abroad working in business and performance management for Electrolux, Deloitte & Touche, CSC Computer Sciences Corp, TXT e-solutions.
She's got a degree in Business Administration at Ca' Foscari University in Venice, an Executive MBA at MIB Trieste School of Management and the accountancy qualification.