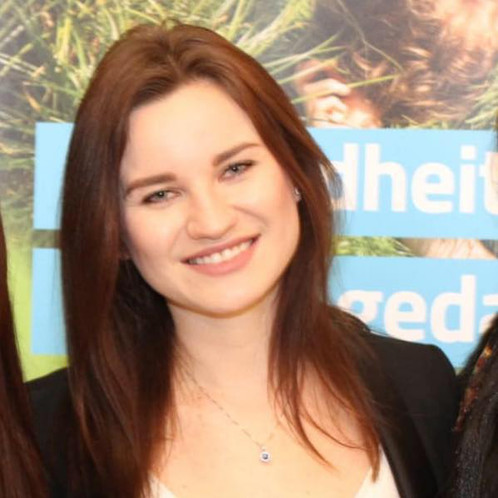 Founding Partner at WLOUNGE
Karolina is very passionate about tech, startups and anything that has to do with entrepreneurship and innovation. She has been working in sales and business development roles for over ten years with some of the most disruptive global companies of the mobile industry. Born in the Ukraine, educated in Ireland and now living in Berlin.
Karolina is the co-founder of the successful conference "TargetSummit" that takes place in Moscow with a focus on mobile app technologies.
Karolina is a co-founder of WLOUNGE together with Mali, building and uplifting a local tech ecosystem with a very strong network and collaboration possibilities for corporates & startups.
She is also an active speaker and sales coach, helping founders structuring all processes in regard of a new venture.