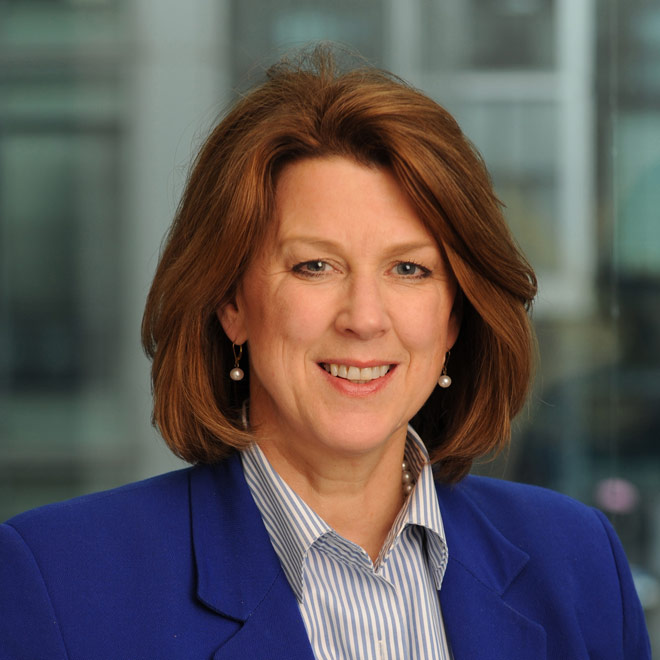 Vice President Risk and Compliance and Chief Risk Officer at European Bank for Reconstruction and Development (EBRD)
As Vice President Risk and Compliance, Chief Risk Officer, Betsy Nelson is responsible for ensuring independent risk management of the Bank's Banking and Treasury exposures, operational risk and information security, Environment and Sustainability Department, Procurement Department, and has administrative management of the Office of the Chief Compliance Officer. She is a member of the Executive Committee, Management Committee, Operations Committee, Equity Committee, and is the chairperson of the Risk Committee.
Ms Nelson joined the EBRD in March 2012 as Vice President of the then combined Risk and Resources (Human Resources, Administrative Services and IT) and has extensive experience in the financial sector.
For the three years prior to joining the EBRD, she was the Head of Credit Department in the Risk Specialists Division of the Financial Services Authority (FSA) in the United Kingdom, where she built the Authority's first Credit Department with a team of wholesale, retail and structured finance credit experts. Before this she had a career spanning 30 years at JPMorgan Chase. She has worked most of her career in the Europe and the UK. In her last 10 years at JPMorgan Chase, she held a number of senior management positions, including Head of Corporate Banking and Head of Client Credit Management, both for the EMEA region.
Ms Nelson has a proven track record in risk management and driving organisational change, as well as in developing effective teams and promoting employee development. She has served as Co-Chair of the City Women's Club. In 2007, she was awarded "Champion Award" from the UK Businesses in The Community for her work in diversity at JPMorgan Chase. Elizabeth Nelson has an BA Spanish from the University of Minnesota and holds an MBA from the Thunderbird-Garvin School of International Management.